Click on any image for a full-size view…
Cars and trucks contain a reed switch that can be activated by a magnet below the road to make them stop.  For example, the Faller 161625 Stopp-Stelle.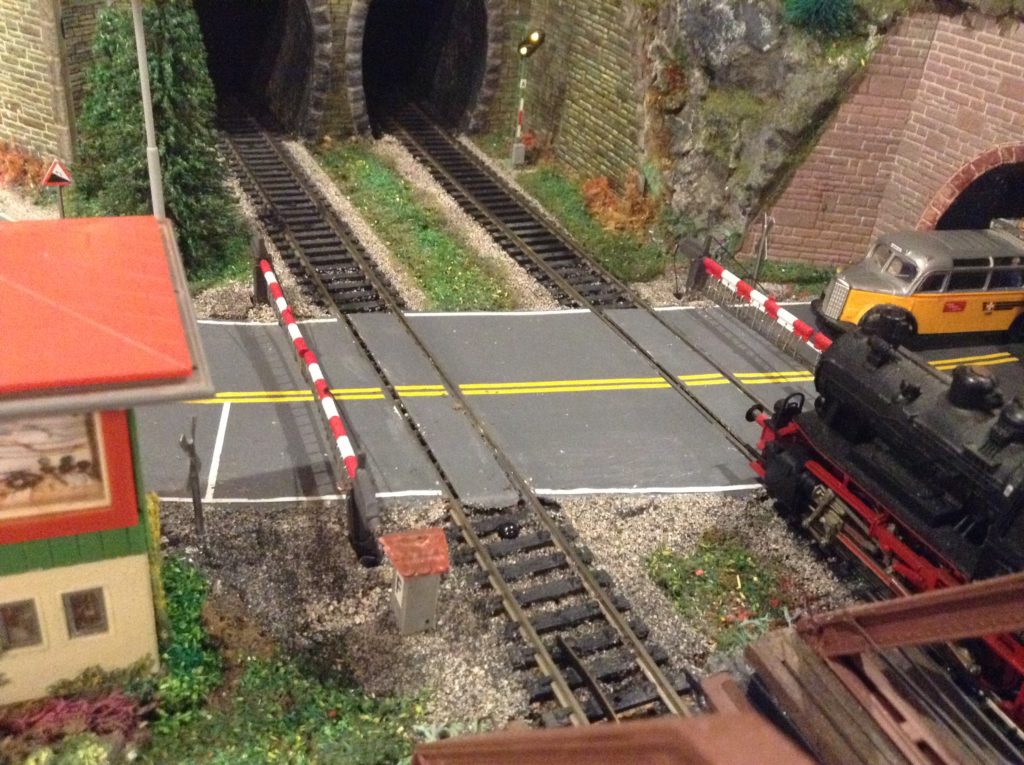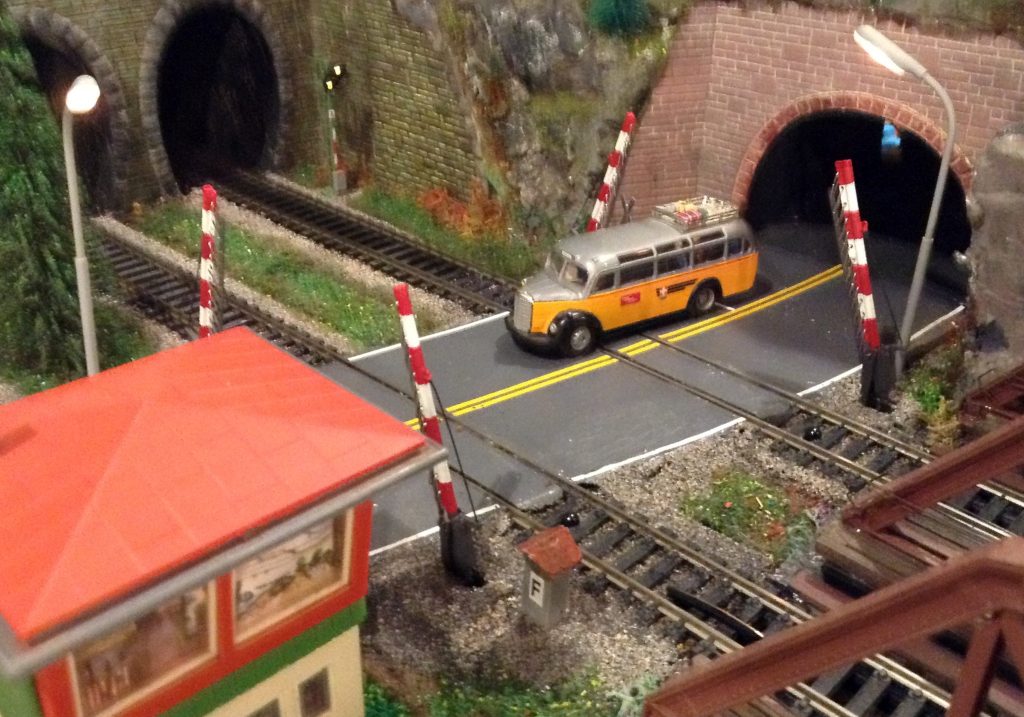 ---
View of city street with two Faller Car System vehicles.  The VW van is in motion at the time of the picture and the orange Mercedes SUV is waiting at the traffic light.
I built the traffic lights from scratch and they are controlled by a little bit of digital logic.  A coil underneath the road activates a small reed switch in the vehicle which makes them stop.
These cars follow a ferous wire that's burried in the roadway (Faller 161670 Fahrdraht).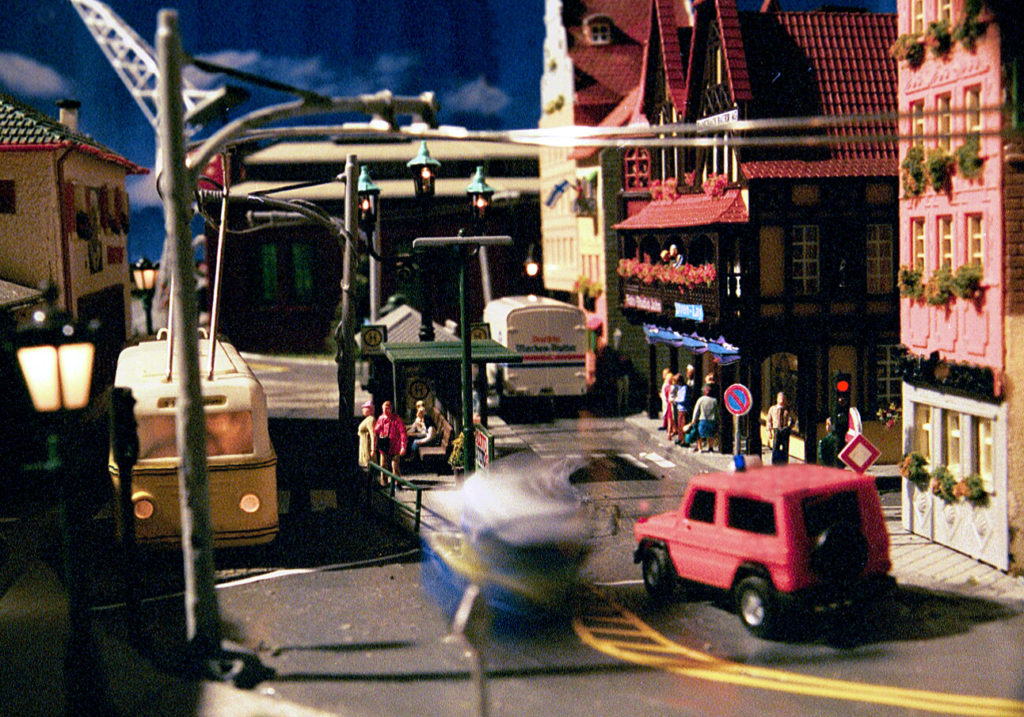 ---
It's tough to find Epoch II/III vehicles from Faller.  So, I've had to build many of them myself or convert them from an existing model.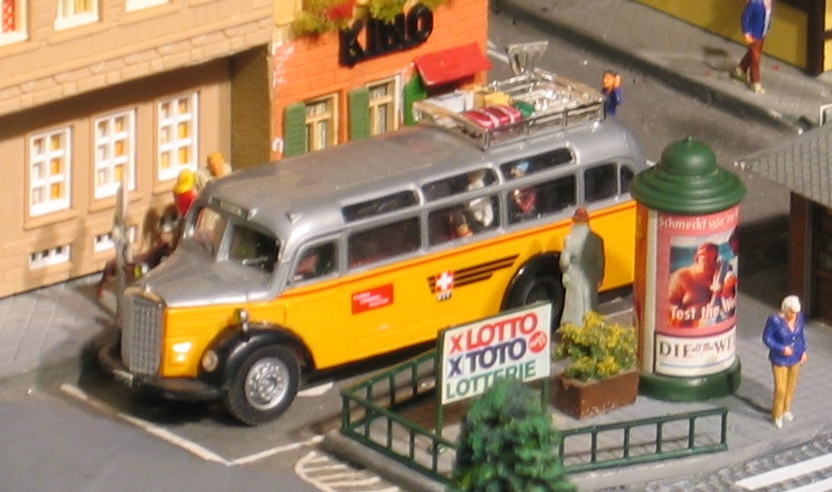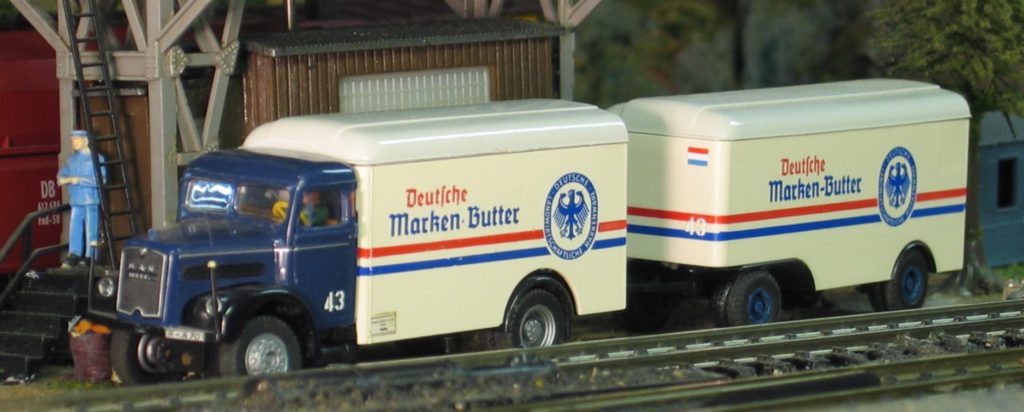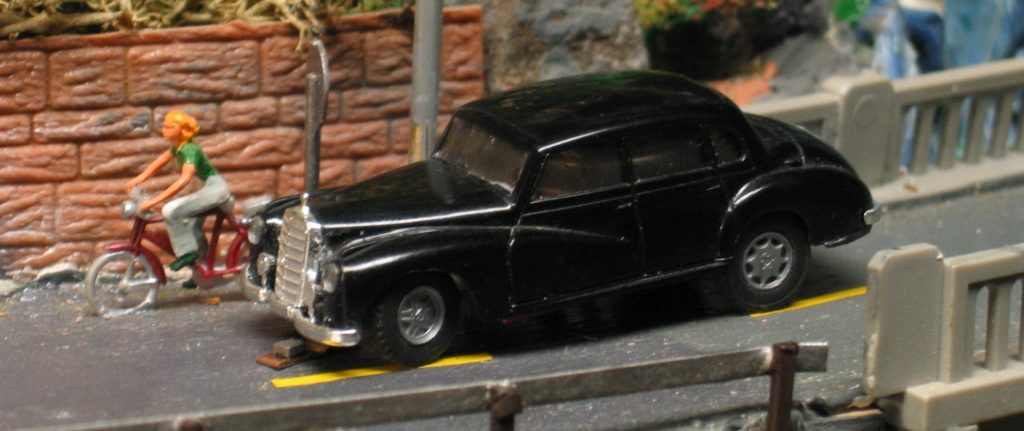 Updated: June 2019
Contact: GerdHoeren at Gmail dot com