2002 Mercedes SLK 230
(R170 Chassis)
Changing the oil on the SLK is just like any other car.  There are four 8mm bolts that hold the engine rock cover.  Once that's off, you'll see the 13mm drain plug at the bottom of the oil pan.
The oil filter is different than most other cars.  Once I bought the required tool, I found it real easy to replace the filter.  Here's a picture of the 76mm End Cap Filter Wrench.  I bought it at Car Quest for under $10.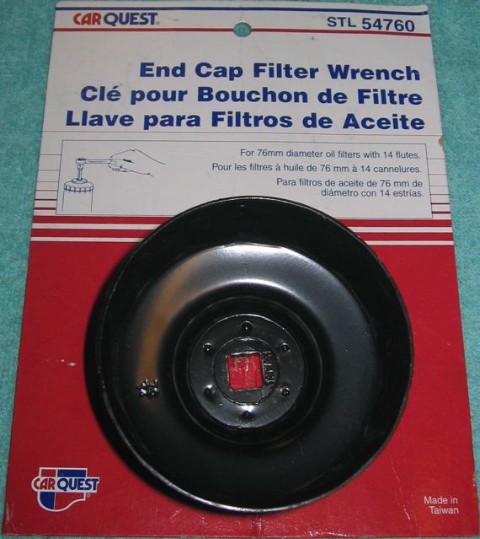 Start by removing the vanity cover at the front-right of the engine.  It just pulls up: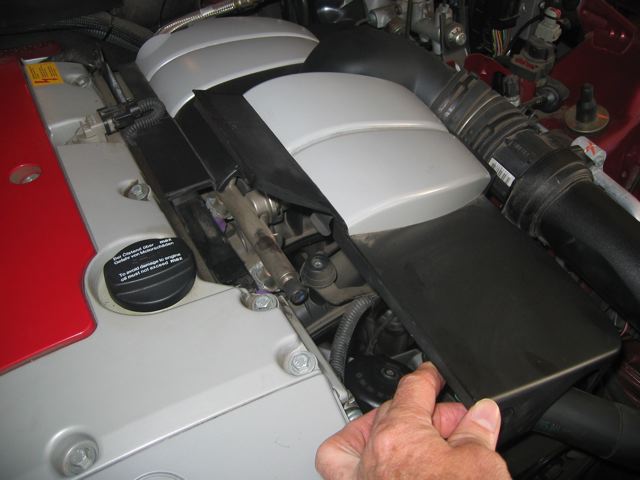 The top of the oil filter is just below: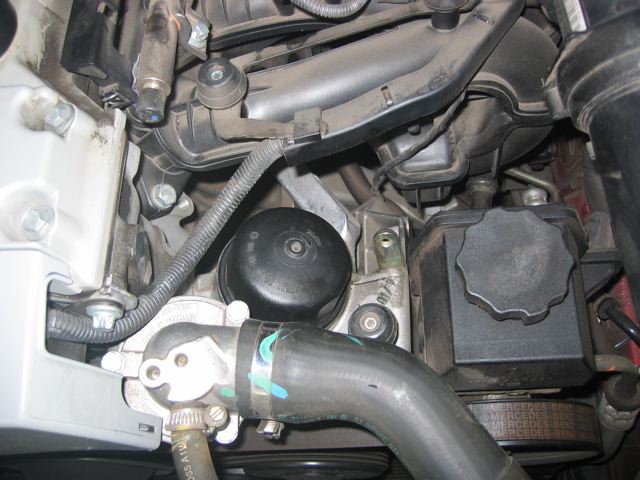 Use the Filter Wrench to unscrew the oil filter cover: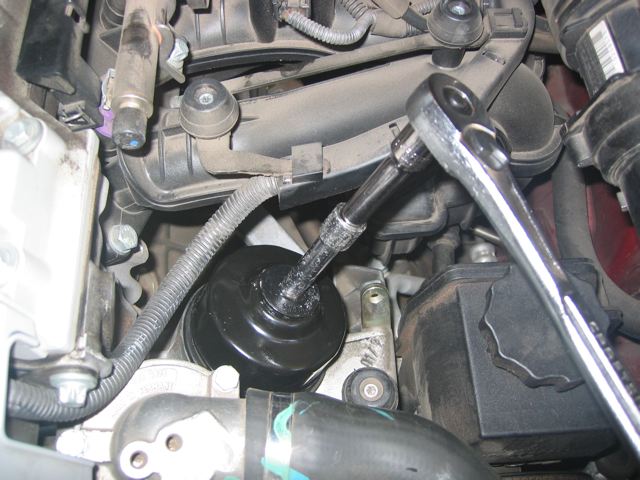 The filter element is now accessible: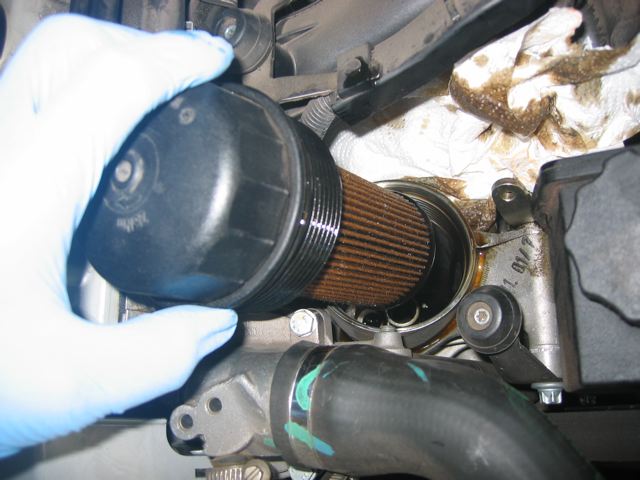 Replace the filter element and the O-ring.  Note that the copper washer that comes with the filter replaces the one on the oil pan drain plug.
Contact:     Hoeren at Comcast dot net
Updated:    January 2017