Here are some pictures of my spare part bins.  Click on any image for full-size view.
Send me an e-mail if you you see anything you need.  I'm happy to share most of these items for the price of postage.  My e-mail address is: Hoeren at Comcast dot net.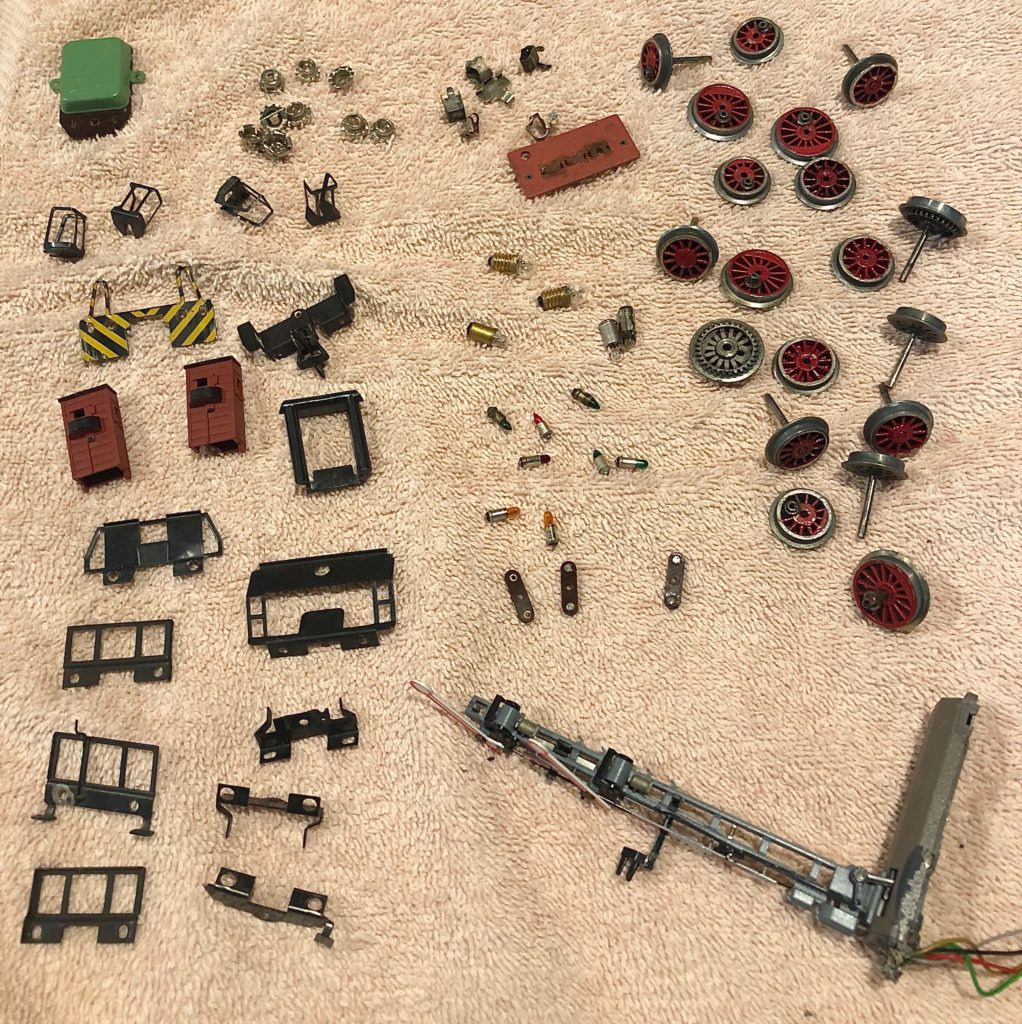 Larger wheels are from Fleischmann a 1364.  Smaller wheels are from a Fleischmann 1379.  Signal is Fleischmann 6206 (coil overheated).  Bulbs are from 1771 signals and various engines. Green item: 6950 rectifier (diode).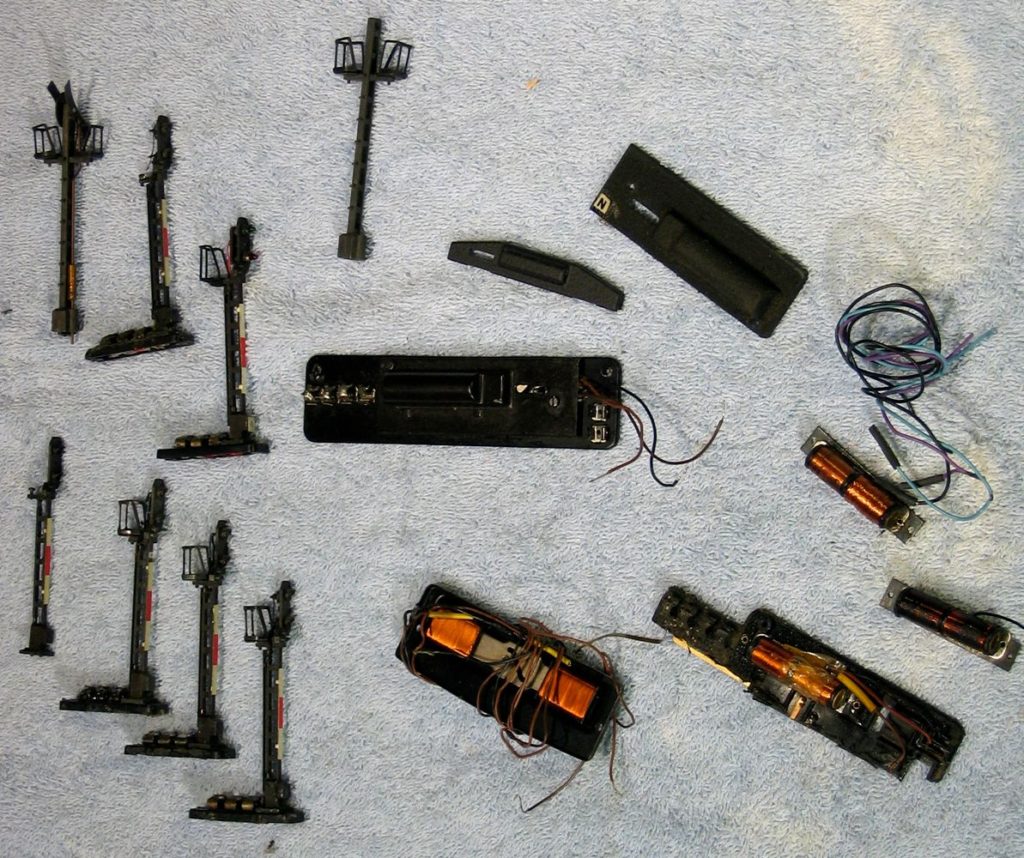 1771 Signals: sold.  522 Latching Relay: $5.00. Has a DPDT electrical switch. I've got the instruction sheet. 1724A and 1725A turnout coils and parts. Contact me if there's something you need.
Updated: October 2018
Contact: GerdHoeren at Gmail dot com